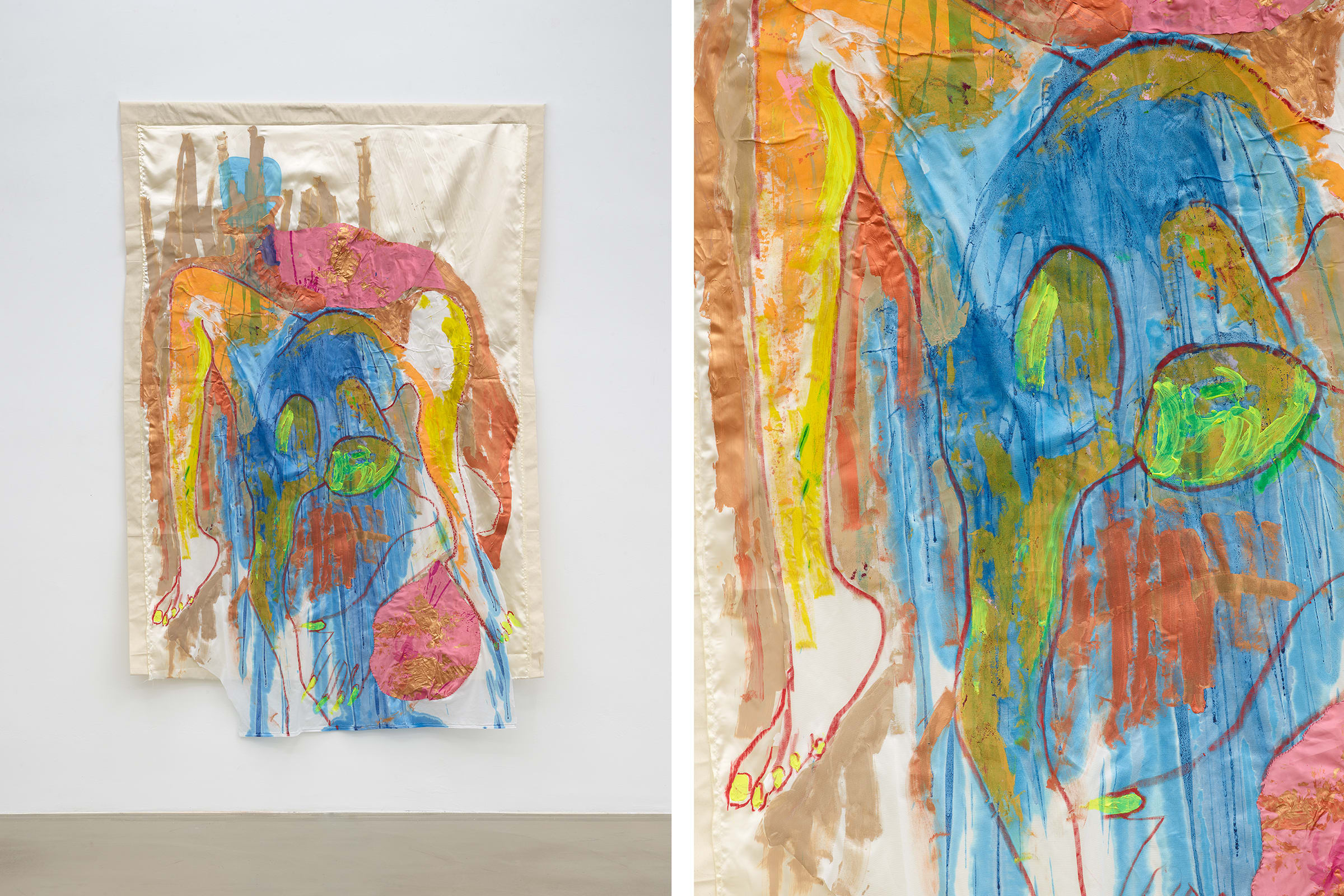 In recent years, there has been a significant explosion of interest in Modern and contemporary art by artists from Africa and of African descent. Yet, works in this category still only amount to a small percentage of global art sales worldwide, despite the decades of artistic development made explicit in two groundbreaking survey exhibitions.
'Afro-Atlantic Histories', which premiered in 2018 at Museu de Arte de São Paulo (MASP) and Instituto Tomie Ohtake in Brazil, has toured to the Museum of Fine Arts Houston, the National Gallery of Art in Washington D.C., the Los Angeles County Museum of Art, and will open at Dallas Museum of Art in October 2023. Jointly curated by Ayrson Heráclito, Hélio Menezes, Adriano Pedrosa, Lilia Moritz Schwarcz, and Tomás Toledo, the show's original iteration featured more than 450 artworks by artists from Africa, Europe, the Americas, and the Caribbean, including Ibrahim El-Salahi, Faith Ringgold, and Lynette Yiadom-Boakye.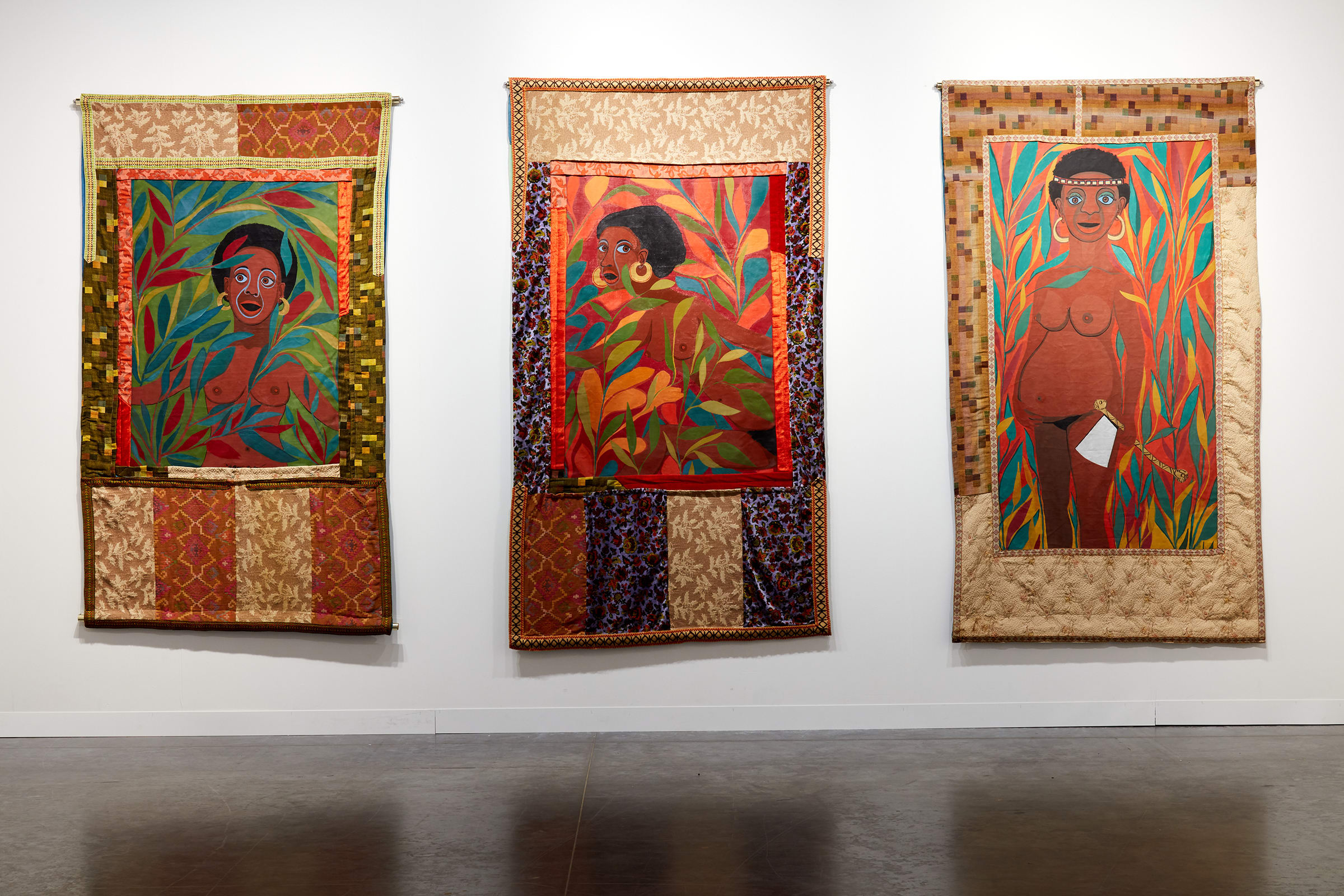 Last year, 'When We See Us: A Century of Black Figuration in Painting', curated by Zeitz MOCAA director Koyo Kouoh, brought together more than 200 artworks by a cross-generational group of Black African artists and artists of African descent, from Njideka Akunyili Crosby to Cyprien Tokoudagba. Works from the 1920s onwards – including by historic figures like Romare Bearden, Gerard Bhengu, and Ben Enwonwu – foregrounded what Kouoh described as a 'parallel aesthetics', revealing the deeper historical contexts and networks that shape genealogies of African and Black modernities.
Both exhibitions asserted counternarratives to the dominant historical record by attending to artistic development across geographies and time. Yet, it is not only in museums where such corrections are being made. This year's Art Basel Hong Kong includes presentations by Wallen Mapondera (SMAC Gallery) and Terrence Musekiwa (Catinca Tabacaru), who both exhibited in Zimbabwe's national pavilion at the 2022 Venice Biennale; Julien Creuzet (High Art), who will represent France at the 2024 Venice Biennale; and Victor Ehikhamenor (Retro Africa), an artist and activist mediating the return of Nigeria's Benin bronzes.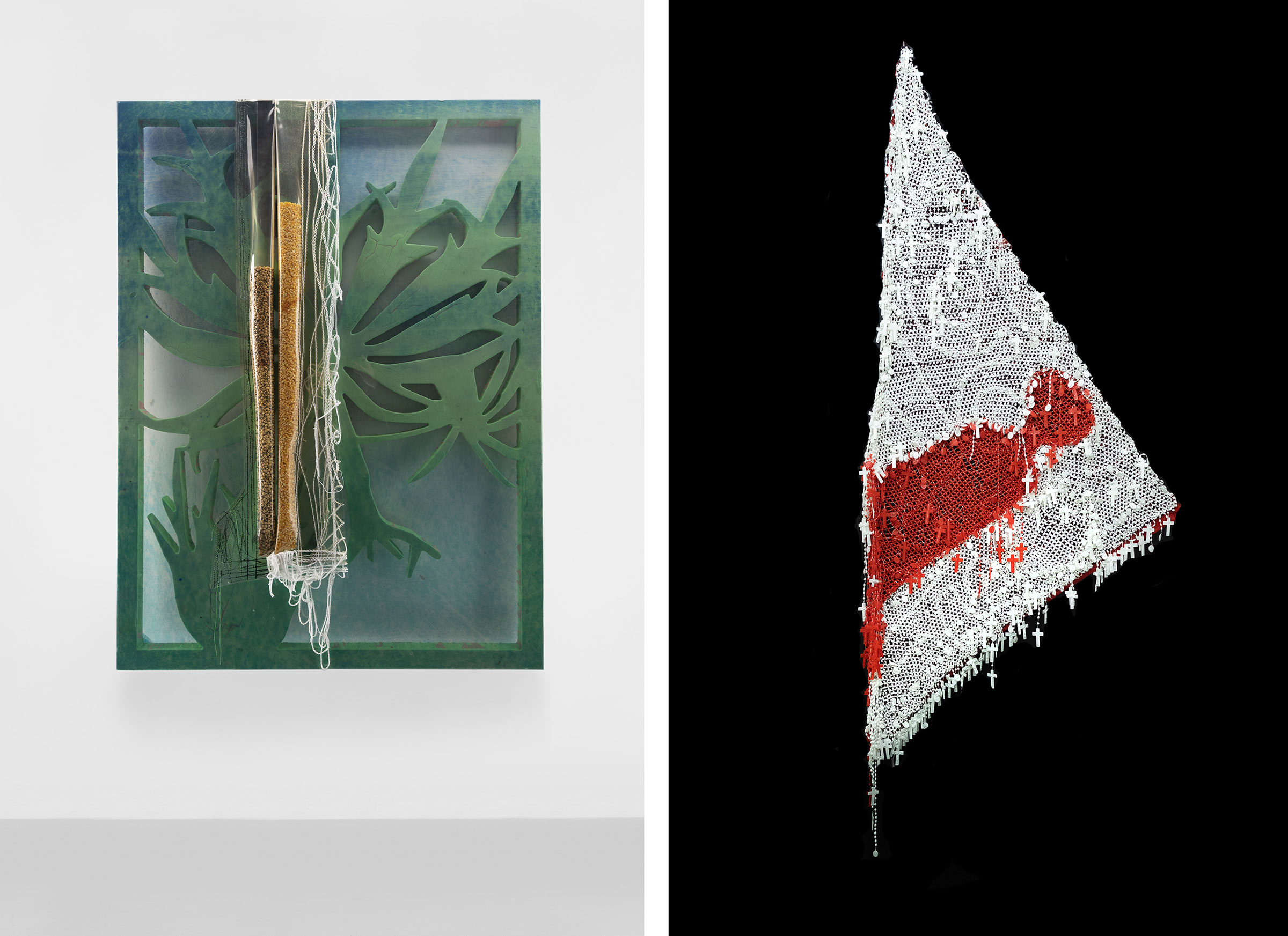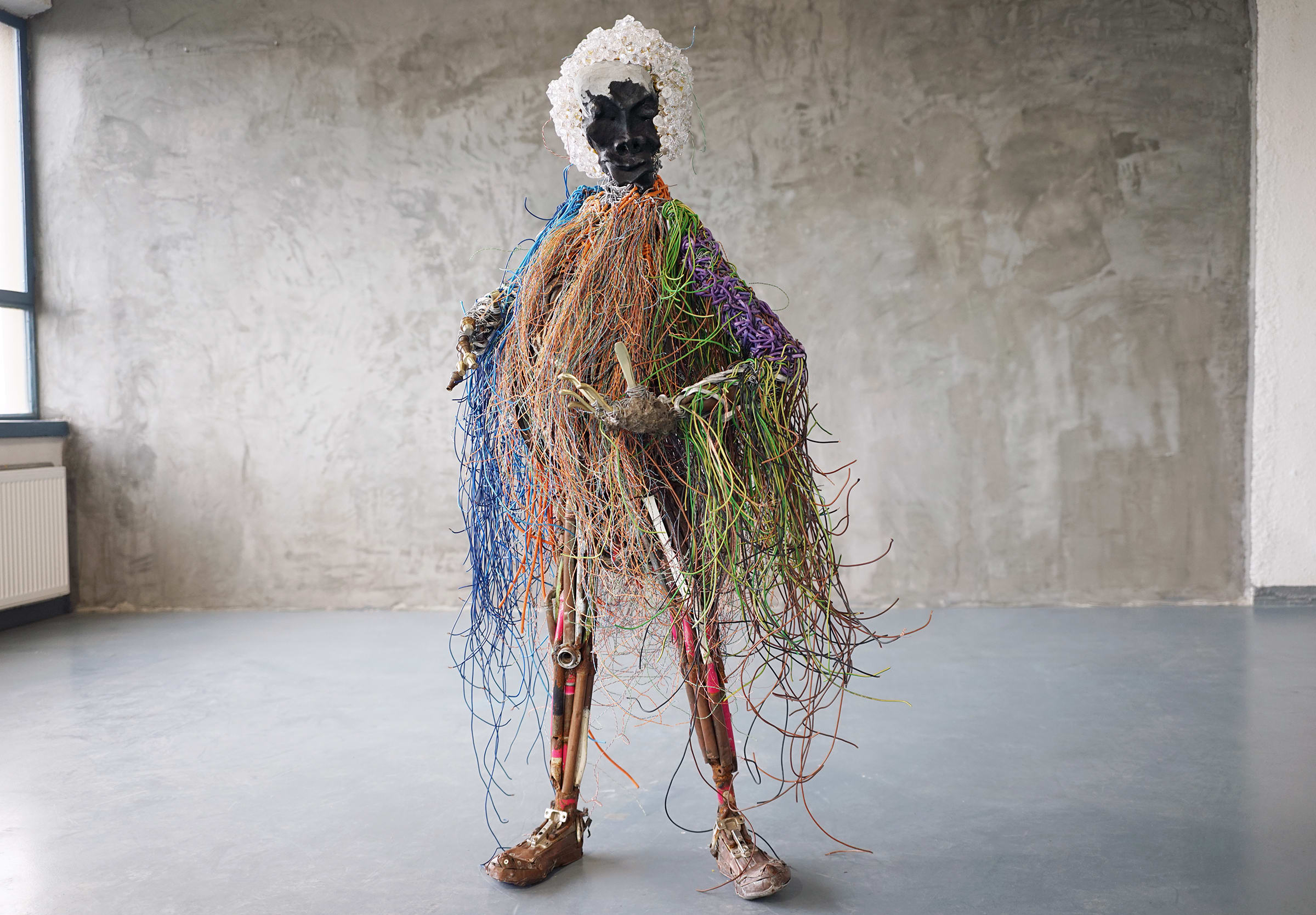 When I visited ART HK more than a decade ago, prior to the launch of Art Basel Hong Kong, there was no visible presence of Black artists across the city. Much has changed, with Kiang Malingue hosting Simphiwe Ndzube, Thenjiwe Niki Nkosi, Frida Orupabo, and Mawande Ka Zenzile in their Tin Wan space in Hong Kong in early 2023, as part of a programming exchange with Stevenson. As relations evolve between China and the African continent, it makes sense that the latter's cultures are becoming more present in the region. Art Basel Hong Kong's ongoing engagement with the continent – both through its Conversations program and an increasing African presence in the fair – has gradually developed a more transnational space for global contemporary art.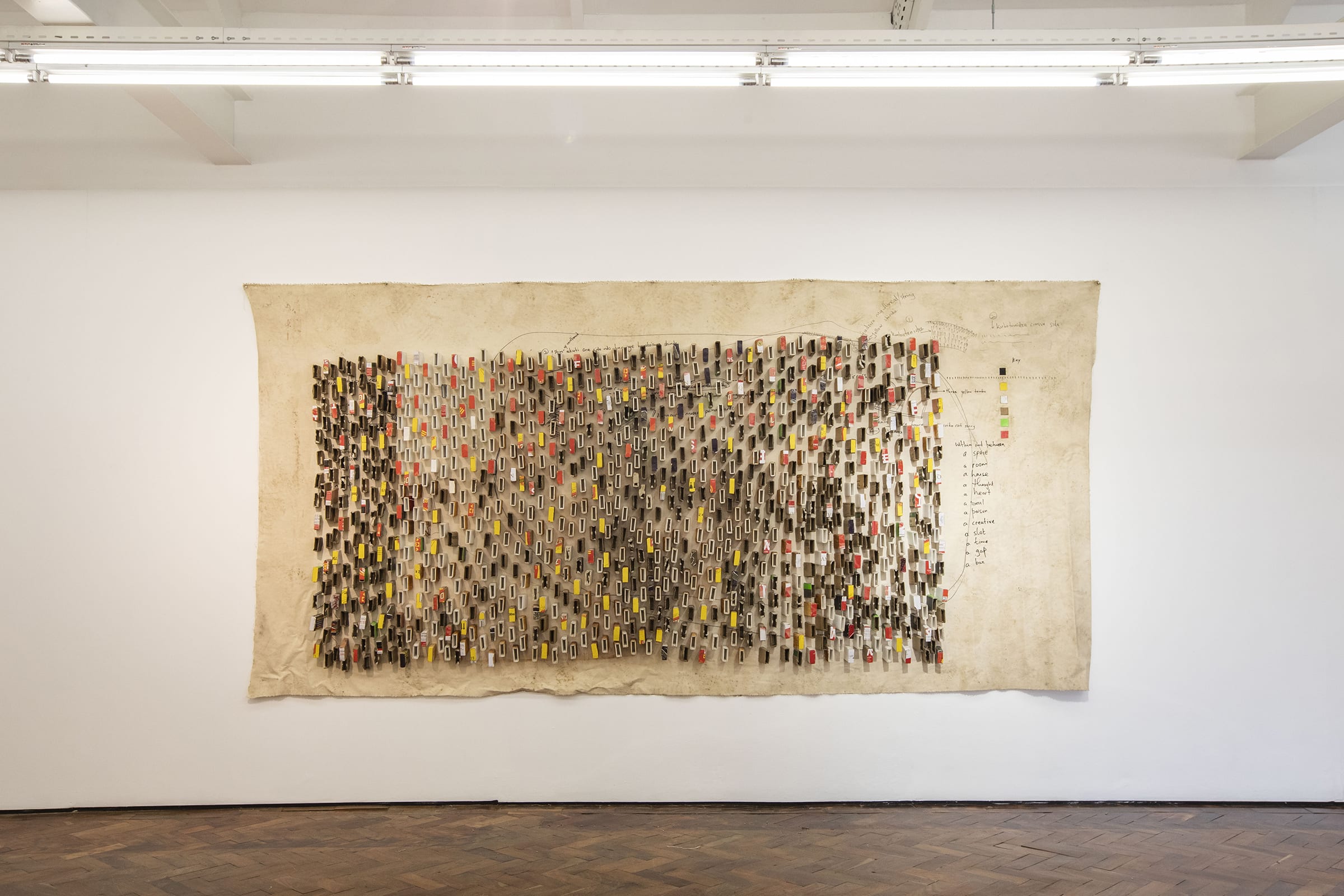 Themes of disruption, new imaginaries, and hybridity frame many of the artworks coming to Art Basel Hong Kong in 2023. Eluding generalized descriptions, these works give space for an understanding of the nuances and complexities of Black subjectivity, self-representation, and consciousness from African and diasporic perspectives.
Mapondera's large-scale cardboard tapestries, sculptures, and hanging mobiles showcase the artist's unique language of embodied abstraction. Paying homage to what came before, Mapondera's ongoing material investigations see the artist repairing, reconstructing, and nurturing discarded detritus – including cardboard boxes and ripped tarpaulin tents – sourced from his immediate environment. At last year's Venice Biennale, he stacked hundreds of egg crates on top of each other to create a giant curved knot, Chisungo II (2022), which alluded both to monumentality and to the conceptual use of everyday materials as explored by artists including El Anatsui, Ibrahim Mahama, Nnenna Okore, and Victoria-Idongesit Udondian.
Kresiah Mukwazhi, as part of a group presentation with Jan Kaps, takes a more direct approach through affirmative, anti-patriarchal textile collages. Mukwazhi has long advocated for women's rights in her native Zimbabwe, positioning the female body as a site of and for resistance. Her new group of textiles showing at Art Basel Hong Kong, presents the understated narratives of those involved in sex work and the realities of domestic abuse, with vignettes of unheard testimonies centering women silenced by systemic violence.
Lagos-born artist Layo Bright's sculptural practice mines personal archives to explore themes of migration, inheritance, legacy, and identity through varied media. A melding of Nigerian narratives and materials characterizes Bright's glass-sculpted female heads, such as Aso Ebi Lilac Daze (2022), which highlight the gele – a popular Nigerian textile head tie. Showing with Monique Meloche, Bright carves a space for Africanness within experiences of migration through her sculptures, which are often based on self-portraits or family members. 'I use materials like wood, textiles, and glass, all of which have significance to my cultural background as a Nigerian,' Bright explains. 'Such materials have an extensive history of use in different parts of the world, and I'm interested in ways of recontextualizing and reimagining these mediums to explore themes of legacy, migration, displacement, and memory.'
Ideas of recontextualization and reimagining resonate across the practices of African and diaspora artists, who continue to push back against tiresome paradigms that develop clear delineations between West and non-West, Global North and South. Thus, while there has been a recent fervor around acquiring works by African and African diaspora artists at eye-watering prices, notably centered on figuration, what is more interesting to consider is how these artists' intentionally reject models of visibility and success dictated by Western-centric ideologies, including the centring of identity in the reading of an artist's work regardless of that artist's personal understanding of their position. As Mapondera explains, 'A practicing artist born in Africa, in my view, is an African. Africa is a location used to trace or identify a person's origin and art is a profession.'
Across generations of African artists, momentum is building to establish a global profile while intentionally staying on the continent to contribute to art ecosystems there and encourage local, cross-continental, and international exchanges. All of which makes the thought-provoking array of artworks on view at this year's Art Basel Hong Kong such a highlight. Demonstrating how artists from the continent are reformulating their approaches to materials and prioritizing their concerns about humanity, these presentations reveal a common thread: artists, no matter where they come from, are interested in probing what it means to exist in the world.
Dr. Jareh Das is an independent curator, writer, researcher, and occasional florist based between West Africa and the UK.