If All I Was Was Black unveils Mavis Staples' sixteenth studio album and third collaboration with Wilco frontman, Jeff Tweedy as producer. It features twelve tracks, some of which are covered below for their ability to cement a convincing narrative, these are in fact fraught times but hope is not lost when we have solidarity and love.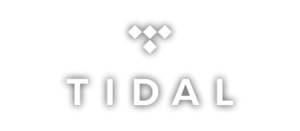 The opening track, "Little Bit" draws you in with the funk-blues guitar as the song thunders into the chorus, A "little bit too bold, a little bit out of line. Now my baby won't make it home." The title itself conveys the myriad of blurred lines that make many feel like outsiders on the fringes of Trump's America, an inescapable danger.
Not just an answer to the previous song but an introspection, the title track, "If All I Was Was Black" gives a name to one of the many faces of the problems highlighted. Staples asserts that looking beyond the prejudices of color, "just might make your shift (the way you look at it)."  
Solidarity and love are offered as an answer in, "Ain't No Doubt About It" as it adopts a lighter tone with Tweedy and Staples performing an harmonious duo, while, "A Peaceful Dream" embraces Staples's gospel roots.
If the aforementioned songs rallied behind love and unity as the answer then, "No Time For Crying" and "Try Harder" are war cries for necessary action. Both songs reinforce a bolder sound that is present in previous tracks, stepping back from many of the folk and acoustic conventions previously used. Through this, we accept that this album is not just encouraging resistance but that it, itself, is a protest and a direct act of disobedience.
In, "No Time For Crying" much of the narrative is passed onto the thundering guitar which begins slow and comes to a crescendo when Staples makes the plea, "We got work to do." The guitar rips through her vocals and provides a sense of urgency through the fast tempo and blues licks.  
If All I Was Was Black, concludes on a bluesy number that feels particularly personal. "All Over Again" is a fleeting cry and examination of her own life for which she notes, "sometimes I have regrets but I ain't done yet." Likewise, we cycle back to a quieter reminder that there is still work to be done and that it will take a like-minded group of people to bring about change during a time when it feels like us versus them. Ultimately, we are injected with a furor of non-complacency to join Tweedy and Staples for the good fight. One that may have started decades back but will continue to be fought.