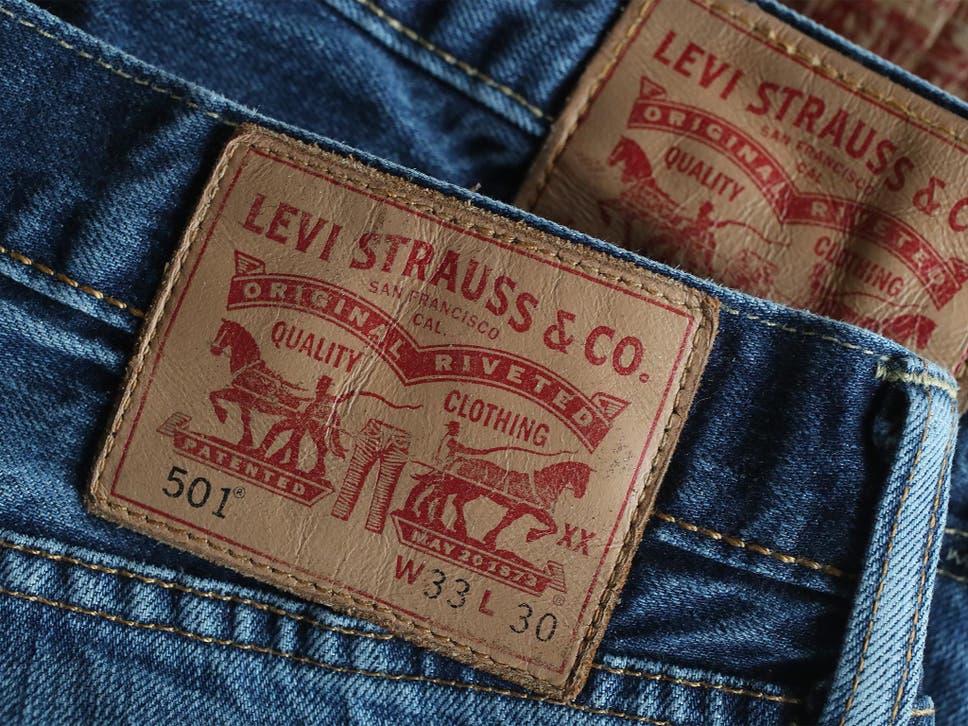 Levi Strauss is committed to manufacturing all of its denim from sustainable cotton by the year 2025. There is just one problem..the technology to produce quality denim from worn cotton has not been invented yet. Just a small percent of the cotton Levi's uses comes from recycled sources, the majority comes from virgin cotton. The $4.5 billion firm is betting on innovations in science and textile production to help it meet its sustainability and manufacturing goals. "Anything is possible," Michael Kobori, Levi's vice president of global sustainability tells Eco-Business.
Recycling cotton involves a cutting process that degrades the quality of the material, reducing the amount of cotton that can be used to make new garments. Last May, Levi's partnered with Seattle-based Evrnu to produce its first pair of jeans made from regenerated post-consumer cotton waste. The pair was made from five discarded cotton t-shirts and some virgin cotton. The process could someday replace water-intensive virgin cotton grown in the field with recycled cotton. Today, recycled clothing involves "downcycling" it into a product of lesser value. "Jeans, for example, might end up as insulation in a building," Adele Peters wrote in Fast Co.exist in May 2016. It has been a challenge to turn old cotton into high-quality thread.
Denim jeans, for example, are made from multiple materials- thread, zipper tapes, interfacings, and other, often synthetic, fabrics for the pockets. Recycling jeans using conventional methods could create more waste, leaving only a small portion of the recycled material available for a new garment. In most cases, recycled cotton must be mixed with new fibers to create a new product. "It really just is shredding the fabric," said Paul Dillinger, head of global product innovation and premium collection design at Levi Strauss & Co. "It doesn't delicately unweave that which was woven, it really just chews it up."
The technology developed in partnership with Evrnu fully dissolves and separates the various materials in recycled garments. "By changing the idea from just shredding up the garments to actually kind of melting them, dissolving them down to their molecular structure of cellulose, and reconstituting the fiber, it eliminates the pollutants," said Dillinger. "We're re-extruding it as a continuous filament fiber, so it doesn't have reduced strength—it actually has improved strength quality."
Beyond sustainability, Levi's bet on recycled cotton could provide security to the future of its supply chain. The threat of drought and climate change brings uncertainty to many cotton farmers. Recycled cotton could one day replace virgin cotton. "My hope is that we foster this new technology and get it to the place that it is prepared to scale up as the cotton industry needs to scale down," Dillinger said.