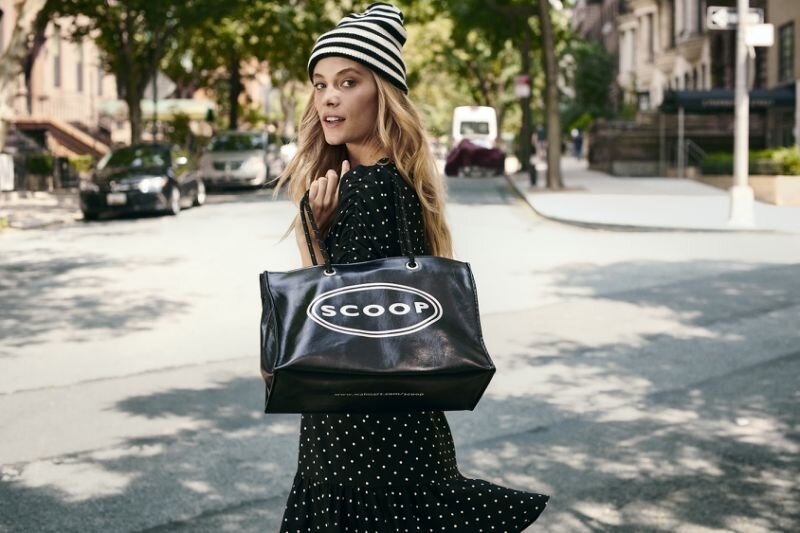 For decades, Walmart solidly held the reins as the largest retailer in the world. The Bentonville, Arkansas-based multinational retail corporation's competition trailed far behind and it could afford to focus almost exclusively on its roots as a big-box retail chain, selling low-priced staples, such as laundry detergent, paper towels, bottled water, groceries, and even apparel basics and electronics, in all 50 states and beyond. Despite bringing in upwards of $500 billion per year in revenue as of 2017, Walmart has fallen short where its fast-growing rival, Amazon, has made its name: online.
After bypassing most retailers, with its convenient 2-day shipping and low, low prices, Amazon – and its $177 billion in annual revenues – has been moving aggressively to rival Walmart on Walmart's own turf. While Amazon is not building sprawling brick-and-mortar stores across the U.S., as Walmart has done, it is looking to chip away at Walmart's lead by expanding its offerings to include the very every-day household products – and groceries – that have turned Walmart into the market's biggest behemoth.
More than that, Amazon has been offering up a growing stable of private-label goods, which currently range from fast fashion wares and a buzzy beauty brand to dietary supplements and dish soaps, and which – thanks to its proprietary algorithm – show up first in shoppers' increasingly-generic search results.
With Amazon clearly gunning for its position as top dog and swiftly closing the gap (while Walmart dwarfs Amazon in terms of overall annual revenue, the difference between the two in terms of online-specific sales is said to be significant less sizable), Walmart has been working overtime to make up for its shortcomings.
Initially under the watch of Joel Anderson – who was appointed as CEO of Walmart.com U.S. in 2011 (before stepping down in June 2014), telling reporters in 2012 that for Walmart, "the next 25 years are about becoming a digital company" – and most recently, Jet.com founder Marc Lore, who took the role of CEO of Walmart's US e-commerce operations in 2016, Walmart has been on an e-commerce acquisition spree. A timeline of some of its retail-related acquisitions are listed below …
August 2016: Walmart acquired digital shopping site Jet.com for $3.3 billion, its first major digital M&A play. It has since revamped the site to target an affluent, younger crowd living in urban areas, such as New York City, with everything from apparel and accessories to groceries that can be delivered in 3 hours.
August 2016: In addition to Jet.com, Walmart acquired Jet.com's its home furnishings subsidiary Hayneedle, as well. (Jet.com had acquired Hayneedle in March 2016 for $90 million in order to "gain access to Hayneedle's warehouses in Ohio and California, giving it more regional distribution centers to ship products," per Forbes).
January 2017: In a reported $70 million deal, Jet.com, through its parent Walmart, acquired ShoeBuy from IAC for approximately $70 million. According to Walmart, the acquisition of ShoeBuy – which carries more than 800 brands and over a million items including footwear for women, men and kids, as well as clothing and accessories, such as outerwear and handbags – will enable Jet.com to "gain the experience of a well-established ecommerce player in the footwear industry, who has transformed the online shopping experience for millions of customers."
February 2017: Walmart announced that it would acquire Moosejaw, a leading outdoor retailer, for approximately $51 million. The Moosejaw deal was touted as a way to give Walmart an entry point into activewear, a consistently popular online retail category, with its offerings of 400 different brands, including Patagonia, The North Face, and ArcTeryx, among others.
March 2017: Walmart acquired the assets and operations of ModCloth, which it described as "one of the top online specialty retailers of unique women's fashion and accessories," for price that is reportedly less than $50 million. The deal enables Walmart to continue to expand its online apparel offerings, with the giant stating in a release that "apparel and accessories is the No. 1 category for digital commerce, according to comScore, and [with the Modcloth acquisition] we gain the experience of a well-recognized specialty apparel e-commerce brand that's trusted by millions of millennial women."
June 2017: Walmart acquired direct-to-consumer premium menswear brand Bonobos in a $310 million deal, which sees the world's largest physical retailer continue to build out its online retail fashion business in its bid to outpace Amazon.
According to TechCrunch, "Rumors had been circulating of the deal between Bonobos and Walmart for a while, and as predicted, this in part is a way to bring Andy Dunn, who had founded and was leading Bonobos, into a wider leadership role at Walmart." Dunn – who reports to Marc Lore, president and CEO of Walmart U.S. eCommerce (who joined with the Jet.com acquisition) – will be "taking on a bigger and new role for us at e-commerce overseeing our digital vertical brands," a Walmart spokesperson said at the time.
October 2017: In one of its smaller-scale deals, Walmart took a majority stake – worth an estimated $10 million – in Brooklyn, New York-based startup Parcel, which will help Walmart.com and Walmart-owned Jet.com to offer same-day delivery to customers in New York City. Parcel, which was founded in 2013, currently handles scheduled and same-day delivery services in New York for online retailers, such as Bonobos, which Walmart acquired in June 2017.
According to recode, "The deal comes as more shoppers expect to have the option for same-day delivery when placing online orders, especially when buying consumable products that get everyday use. Not only does Amazon offer Prime members free two-hour delivery on a limited assortment of goods, it also lets these customers get same-day delivery for free on a catalog of more than a million products."
May 2018: With a $16 billion investment, Walmart became the majority owner of Indian e-commerce company Flipkart in a deal that Bloomberg has called "an enormous bet by the American retailer on international expansion." The Flipkart acquisition sees Walmart secure ownership of India's top e-commerce player, with Flipkart commanding higher traffic and revenue than Amazon in the country, which boasts more than 1.3 billion people, strong GDP growth, a growing middle class and significant opportunities for e-commerce and m-commerce penetration.
September 2018: In another move in furtherance of international expansion, Walmart acquired the crowdsourced, on-demand delivery marketplace Cornershop for $225 million. The "digital expertise, technology and capabilities" of the fast-growing supermarkets, pharmacies and specialty food delivery service, which operates in Mexico and Chile, "will strengthen our successful businesses in Mexico and Chile and provide learning for other markets in which we operate," Judith McKenna, president and CEO of Walmart International, said in a statement.
"This is an opportunity to leverage both of our brands, as well as Walmart's strong supply chain and store network," she further noted.
October 2018: Walmart announced plans to acquire digitally native, women's plus-size clothing brand ELOQUII. Walmart has not disclosed the size of the deal, but confirmed that it is larger than its ModCloth acquisition ($75 million) but smaller than Bonobos ($310 million). According to TechCrunch, ELOQUII – which is particularly attractive to Walmart as the $21 billion women's plus-size fashion market continues to exhibit rapid growth – joins Walmart's U.S. e-commerce organization, under Andy Dunn, SVP of Digital Consumer Brands.
"ELOQUII is another means for the retailer to reach a segment of online consumers who perhaps wouldn't have otherwise considered shopping Walmart," TechCrunch asserted in connection with the deal.
October 2018: Walmart acquired online lingerie retailer Bare Necessities for an undisclosed amount. Bringing Bare Necessities – which currently offers more than 160 brands with wares including underwear, swimwear, shapewear and sleepwear – under the Walmart umbrella "fits well into our broader acquisition strategy, which includes two different types of companies: category leaders and digital brands that offer unique products," Denise Incandela, head of fashion, Walmart U.S. e-commerce, said in a blog post.
December 2018: To close out the year, Walmart has acquired online retailer Art.com for an undisclosed amount to boost its home decor business and expand its online offering, as part of the retailer's efforts to attract more millennials. Per Reuters, the deal falls neatly within Walmart's practice of "buying up small online retailers for more than two years in an attempt to reach younger customers who do not normally shop on its website, and recover ground lost to competitors like Amazon.com Inc. "
September 2019: In its latest move, Walmart is relaunching defunct New York fashion outpost Scoop NYC by way of its website and select Walmart stores. Walmart's announcement comes three years after Scoop, which was celebrated as helping to launch brands like Rag & Bone and Alice + Olivia in their early days, shuttered all 16 of its stores in a larger liquidation effort after two decades in business. As CNBC reports, "Now, in a bid to build itself as a bigger fashion destination, Walmart has attained the rights to the Scoop name and is relaunching the brand — but at more affordable price points."
Walmart plans to offer up more than 100 Scoop-specific garments – from "$15 Scoop graphic tees to $65 coats," per CNBC, as well as footwear and handbags, online beginning on Monday, September 16.
from The Fashion Law