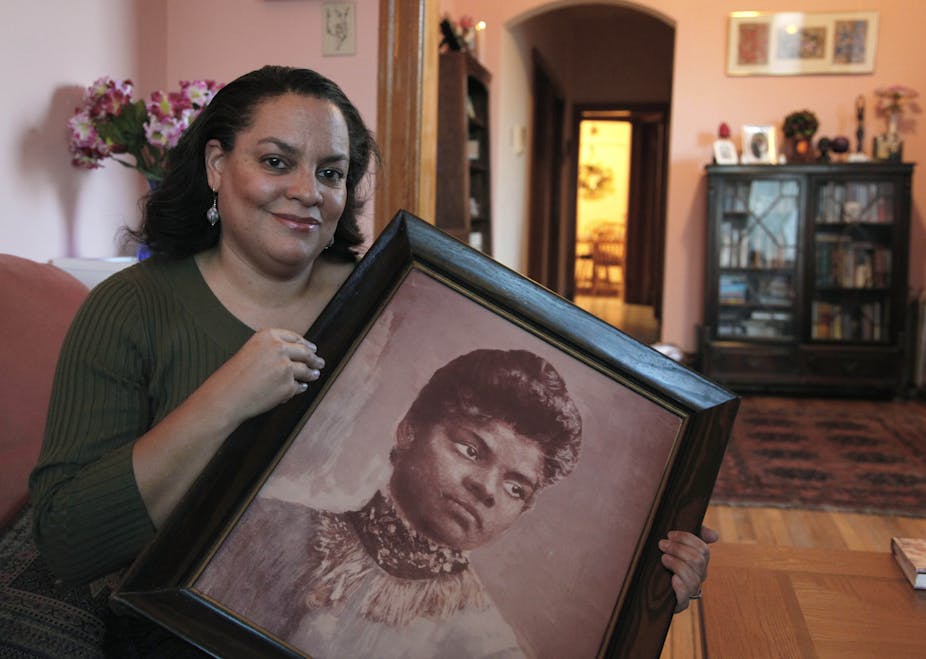 I learned at an early age that my great-grandmother, Ida B. Wells, was a force to be reckoned with.
Born a slave in Mississippi, she became a leading civil rights activist when she sued the Chesapeake, Ohio & Southwestern Railroad for discrimination in the mid-1880s.
At the end of the 19th century, as an investigative journalism pioneer, she uncovered and documented in meticulous detail the violence of lynching. She also explained in hundreds of speeches how lynching served as a tool to terrorize the African-American community, rather than a form of punishment against alleged crimes against white women. In the early 20th century, she founded the Alpha Suffrage Club, the first African-American women's group that advocated for their right to vote.
Growing up in the Windy City, I met people who had never heard of Wells, only recognized her name from a housing project that bore her name; or confused her with someone they thought invented the hot comb.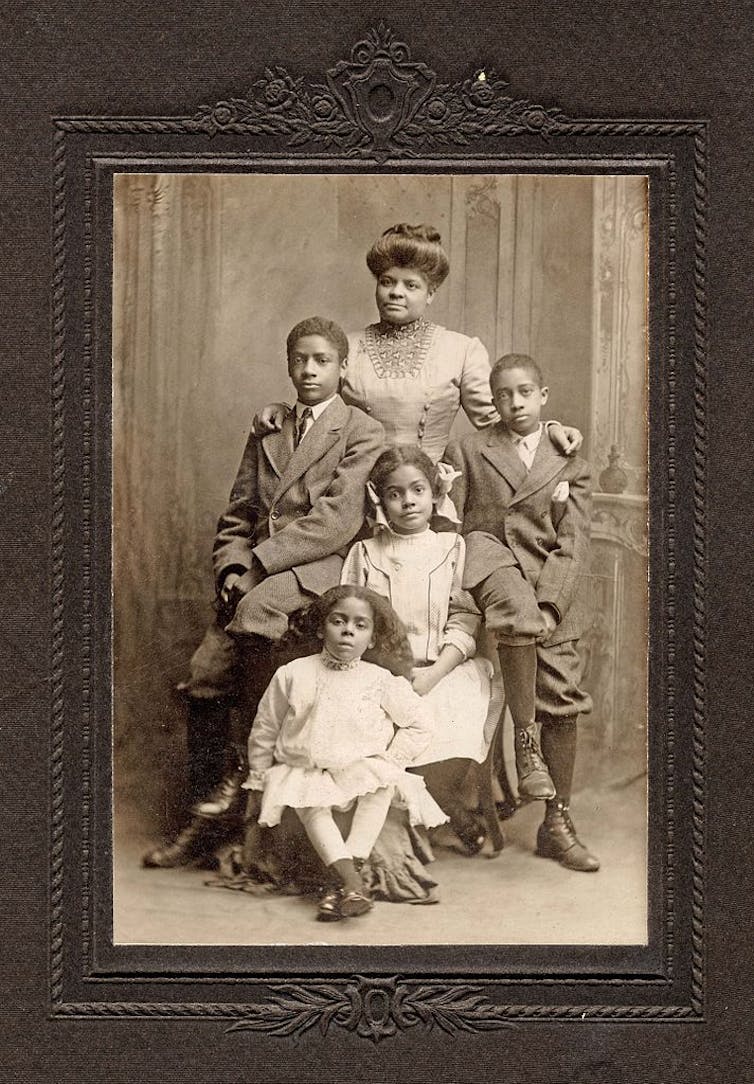 A family commitment
Concerned that her legacy would fade from public memory, I decided to do what I could to make sure more people would remember the life and work of one of the most famous women during her time.
Since 2008 I have published two collections of her original writings – "Ida In Her Own Words" and "Ida From Abroad." I give presentations, speeches and lectures about her work, and so does my brother, Dan Duster.
Dan and I belong to a committee that is creating an Ida B. Wells monument, and we have been involved with having a street renamed in her honor. In addition, we manage the Ida B. Wells Memorial Foundation, which our father, Donald L. Duster, and his four siblings founded in 1988.
Through all of this work, I've come to see many parallels between the grassroots support that my ancestor experienced during her lifetime and the posthumous movements to honor her.
Grassroots demands
Four decades after she died, the late 19th-century Romanesque Revival style stone residence that Ida B. Wells and her family lived in was designated a national historic landmark in 1974 and a Chicago Landmark by the City Council in 1995.
But the general public and our family had no access to the site in the predominantly black Bronzeville neighborhood on Chicago's South Side because of its private ownership.
Her former residence, with the discreet historic marker in front, was located across the street from a massive public housing community.
As a public works project, it was the first of its kind in the city to incorporate a big park with playgrounds and athletic fields. Although the authorities considered other names, pressure from the local community to name the projects after my ancestor prevailed. The Ida B. Wells Homes, which opened in 1941, eventually included over 1,600 units.
Dozens of former residents have told me that when the homes first opened they were considered a dream place to live for African-American working-class families. For several decades the housing served as a beacon of hope and source of pride.
However, as a result of many factors, the area fell into disrepair and despair. As the Chicago Housing Authority demolished the buildings between 2002 and 2011 to make way for mixed-income housing, former residents of the Ida B. Wells Homes joined with other local leaders and activists to seek new ways to sustain Wells' legacy in the community.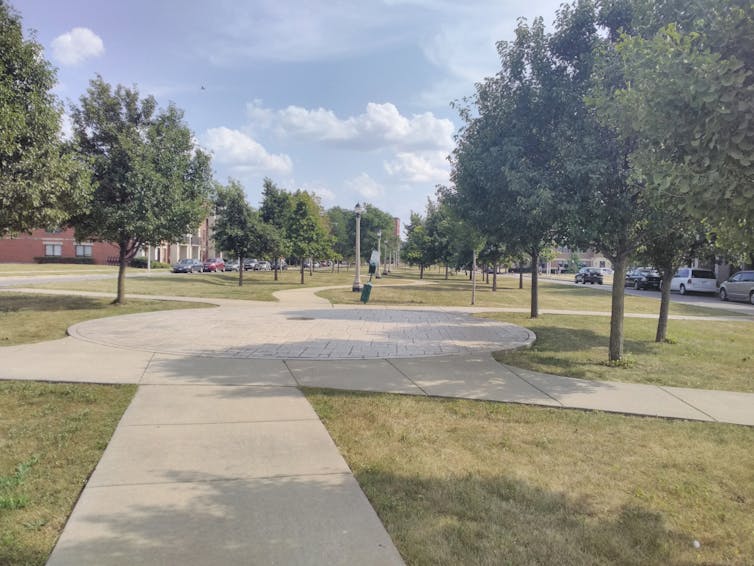 Going viral
Between 2011 and the end of 2017, the monument committee raised money in traditional ways like mailings and fundraising events, as well as waging a crowdfunding campaign. Despite widespread interest in and support for a monument, by early 2018 we had raised less than a third of the money required.
I decided to approach other organizations that were in alignment with the work my great-grandmother did about partnering with us. I also awakened my sleepy Twitter account and began to
make appeals for support from the public.
My tweets caught the attention of several people with large followings, including organizer Mariame Kaba and award-winning journalist Nikole Hannah-Jones. They retweeted my messages raising awareness about this project, and added #IdaPledge to urge people to get involved in making history. In addition, Kaba hosted a New York-based fundraiser that included Hannah-Jones as a panelist, and I made appeals to people at various events across the country.
Donors from all over the nation and some from Canada and England supported the project, proving the international interest in my ancestor. A deluge of donations from over 1,100 people totaling more than US$40,000 coincided with her 156th birthday on July 16. Within six months, Kaba, Hannah-Jones and I had raised close to $200,000 – mostly through online donations that ranged between $10 and $100.
Street renaming initiated by local groups
At the same time, dozens of local organizations, led by the League of Women Voters of Chicago, pushed to have a major Chicago downtown street renamed after Ida B. Wells. There is already a Wells Street, but it's named for a soldier who was stationed in the area before it became a city.
Two local officials, Aldermen Sophia King and Brendan Reilly, led the initiative as grassroots organizations worked to increase public support.
The aldermen originally proposed renaming Balbo Drive, which honors a controversial Italian aviator and fascist leader. Their idea stirred opposition that diverted attention from the goal of honoring Ida B. Wells.
King and Reilly agreed that the nearby bigger and busier Congress Parkway, which feeds into interstate highways, was a more fitting honor for the longtime Chicago resident who fought for justice and equality. And on July 25, 2018, the Chicago City Council voted to rename the major thoroughfare Ida B. Wells Drive, the first downtown street in the city's history to be named after a woman or person of color.

During her lifetime, Ida B. Wells got most of her work done with grassroots support from the African-American community. In keeping with her legacy,
almost every public honor that Chicago has bestowed on her grew out of the interest, tenacity and work of ordinary citizens who pushed for her recognition.
Michelle Duster, Lecturer of Business Writing, Business and Entrepreneurship Department, Columbia College Chicago
This article was originally published on The Conversation.