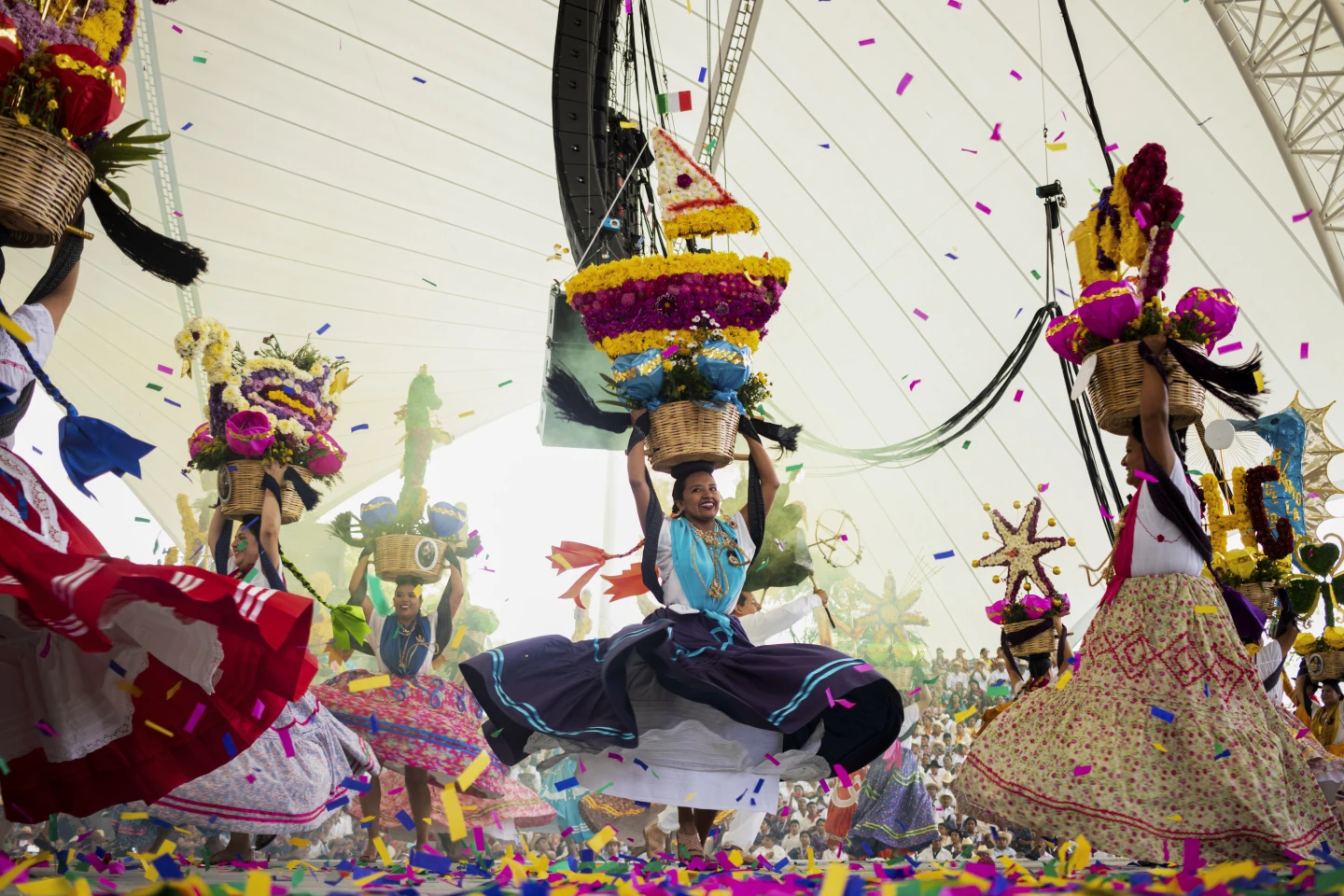 Leticia Santiago carries her ancestral heritage wherever she goes. Every time she addresses the crowds during the Guelaguetza, the biggest cultural event in southwestern Mexico, her words, her garments and her skin reveal a clue about the town where she was proudly born.
The 35-year-old Mexican was elected as Centéotl goddess in late June, which means she'll represent the Aztec deity of maize for a year and lead all festivities during the Guelaguetza, which will run in the state of Oaxaca through July 28. During the government-sponsored event, 16 Indigenous ethnic groups and the Afro-Mexican community promote their traditions through public dances, parades and craft sales.
Santiago can't help but smile when she talks about the history of her ethnic group, known as "Chatinas." Her hometown, Santiago Yaitepec, is located five hours away from Oaxaca City, between the mountains and the coast.
"It is said that we come from the sea and our ancestors were fish," Santiago said. "When a sea monster started devouring them, our Holy Father, the Sun, took pity on them and turned them into human beings. That's how our story began."
She claims that she entered the Centéotl goddess contest to share the Chatina heritage to the world. All her public speeches include some of her native language and every time someone asks for a photo, she enthusiastically raises a side of her bright-colored skirt.
Chatinas learn to cross-stitch as young girls because embroidering birds and flowers has a spiritual meaning. In the community's worldview, the Earth is their mother and their closeness with nature can be seen in their textiles.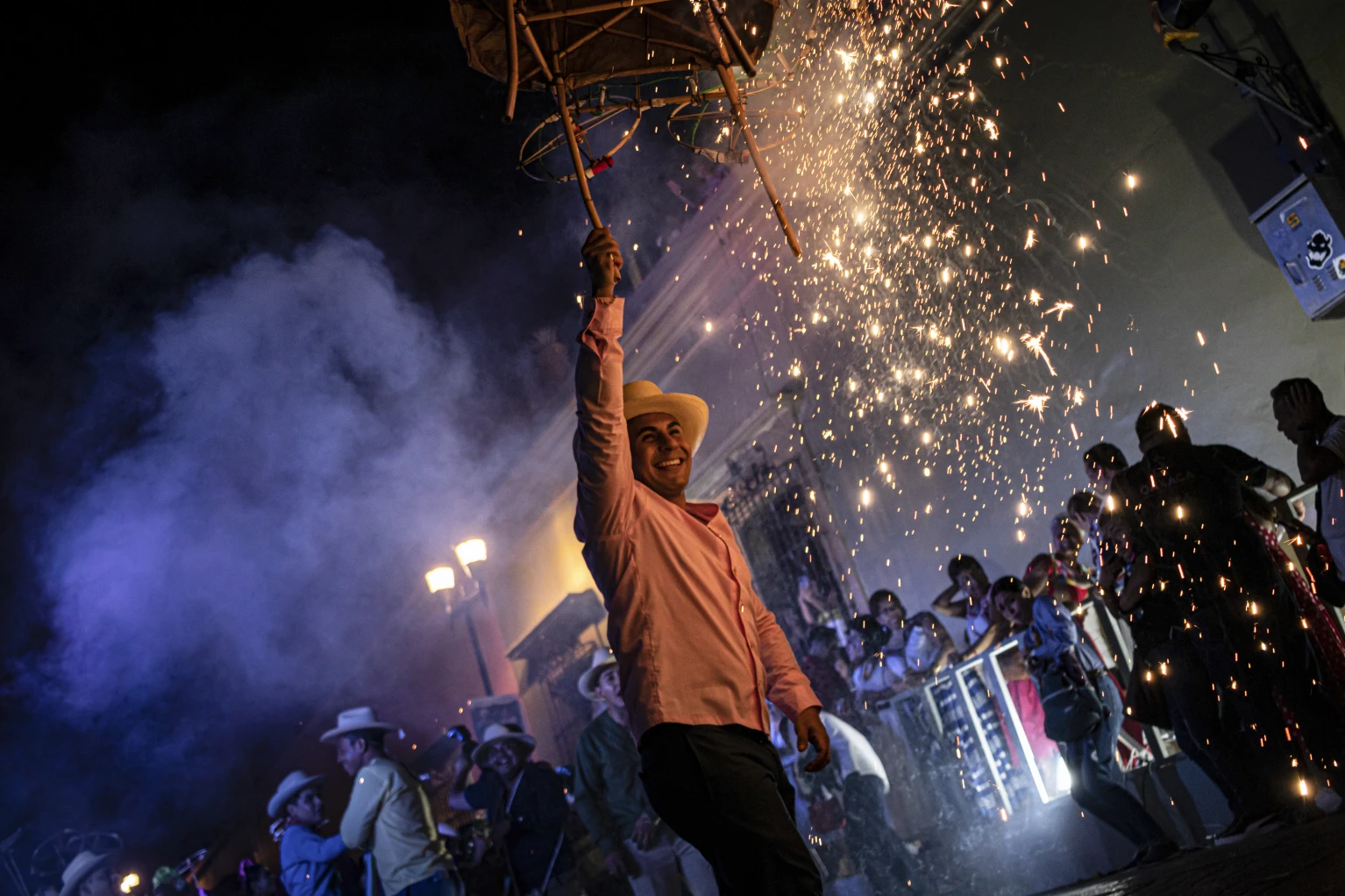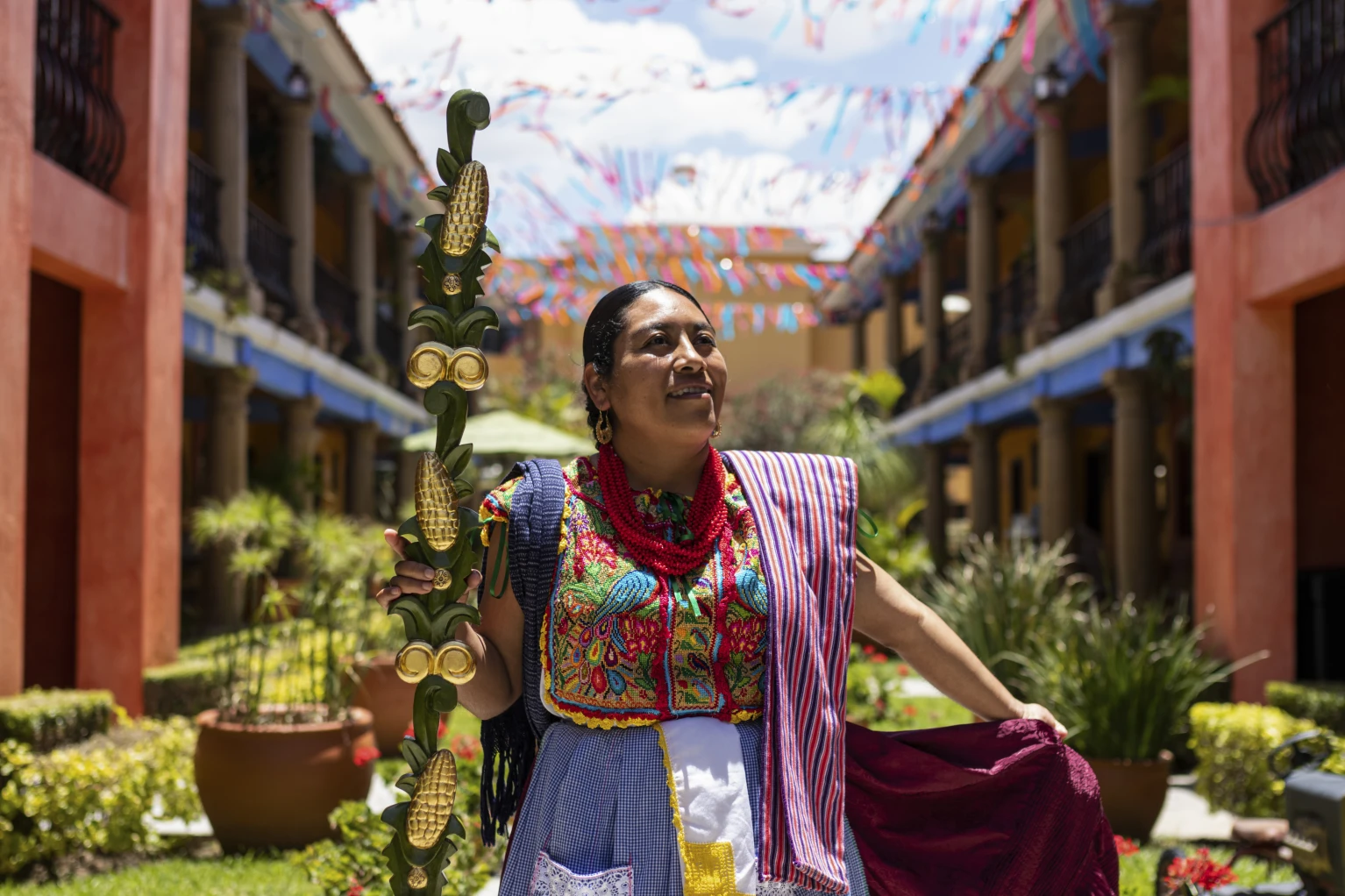 "Through threads and needles, through waist looms, we have created an identity. Preserving it has been a struggle for us," Santiago said.
Not every Oaxacan community can be a part of the Guelaguetza, which began in 1932 when the government organized a celebration. Participants are selected by a committee, which for years was criticized by academics and activists over the groups it excluded. Santiago's own community was ignored until now.
"Because of that, nearby towns started to organize their own Guelaguetzas and added more local elements," said Oaxacan anthropologist Enrique Martínez. According to his records, up to 26 similar events have been held in parallel.
When a new governor came into power in 2022, the committee in charge of selecting the participants was overhauled and vowed to be more inclusive. "This year the discourse has changed, and they invited communities that were previously left out," said Gabriela Zapién, who is also a Mexican anthropologist.
Some of the racial diversity of the local ethnic groups can be seen along the streets of Oaxaca City during this year's Guelaguetza.
Tonatiuh Estrada, a craftsman who specializes in cardboard figures, was asked to create dolls representing women from the eight regions of the state. The three-meter-tall figures are regularly used during "calendas," as Oaxacans call processions held during Catholic festivities to honor their patrons or saints.
"For me, these dolls are like documents," Estrada said. "When people look at them, they don't only see a 'huipil' (a traditional garment) or a local hairstyle. They can read them and understand their meanings."
Among his latest creations for this year's Guelaguetza is a devil who stars in a local dance.
Many have claimed that this cultural event is a mere show, but Estrada disagrees. "It was created by a government 91 years ago, but the Guelaguetza has nurtured and positively exhibited the people's tradition," he said.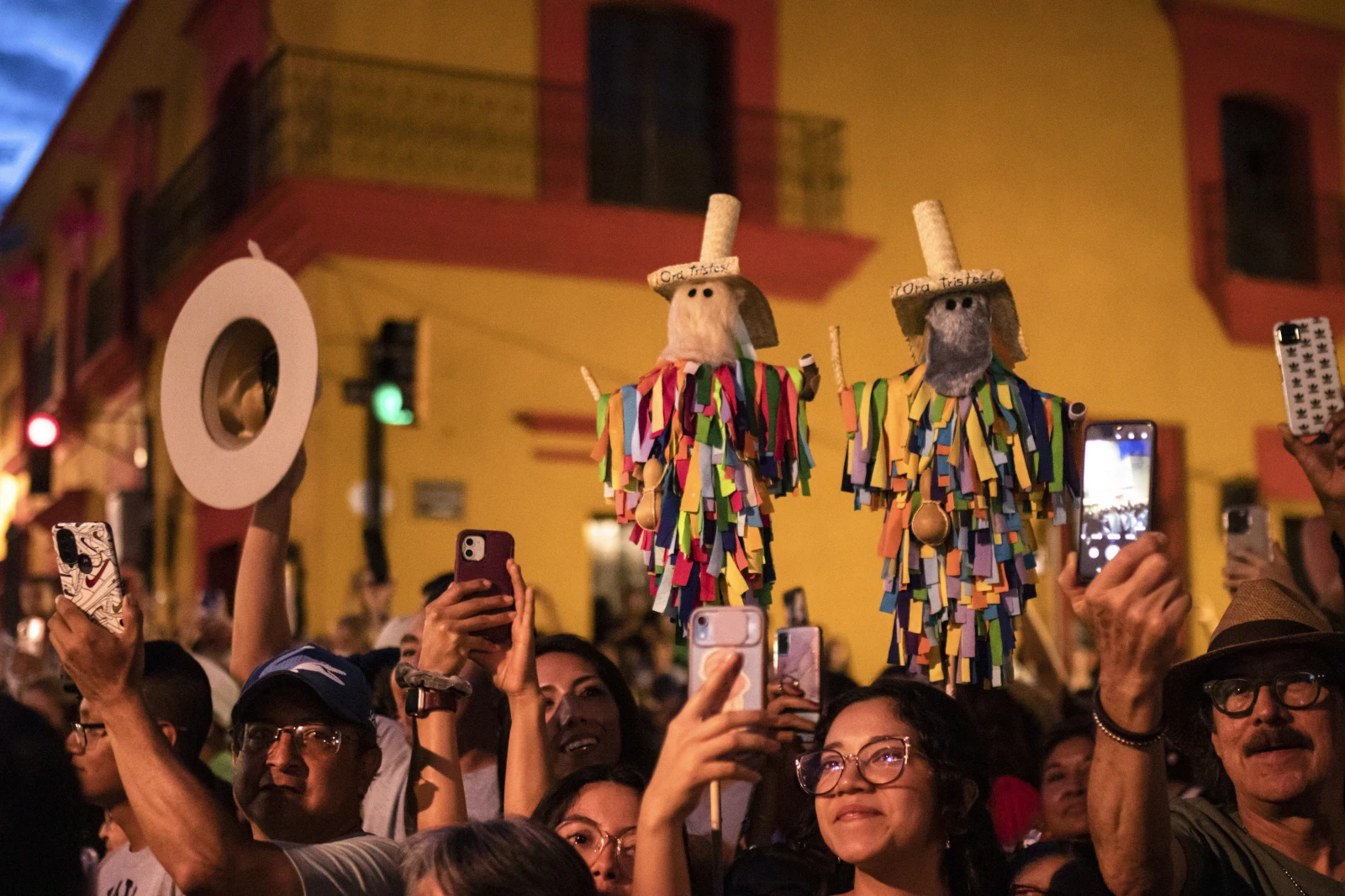 "Oaxaca's culture is not inside a museum or an exhibition. It's alive."
Hundreds filled the streets of Oaxaca City during a recent parade that was led by Santiago in her role as Centéotl goddess.
"For us (the Guelaguetza) is the ultimate festivity because it comes from an ancient culture that our ancestors bequeathed us," said Silvia Ramírez, a local who enjoyed the parade with a friend. "It fills us with emotion because we can feel them again."