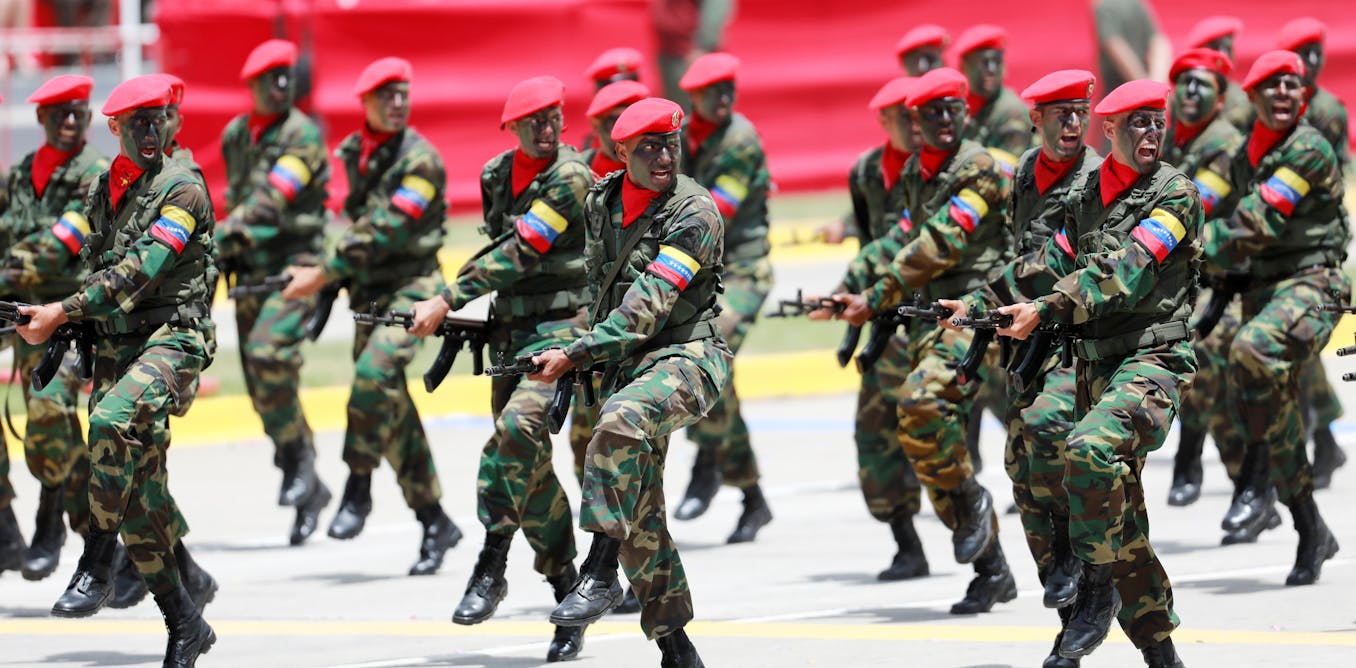 So far, the new year has not gone well for Venezuela. Neither did 2017 or 2016, of course, but it turns out a bad crisis can always get worse.
January 2018 began with riots and looting of grocery stores across the country, a sign of pervasive hunger. Then, on Jan. 12, a crowd stormed a cattle ranch in rural Mérida and stoned a cow to death for its meat.
For a political scientist like myself, Venezuela today recalls Russia's Great Famine, with its bread lines, empty shelves, food riots and acts of wild desperation.
Despite overseeing this plunge into poverty and hunger, President Nicolás Maduro has said he'll run for a second term this year. Election Day has yet to be scheduled but already the prospect of Maduro's re-election has raised furious debate about the country's future: Can this president-turned-dictator be toppled?
A country in shambles
In theory, Maduro should go down easily at the polls. His approval rating is a dismal 20 percent, and his regime has proven unable or unwilling to ease Venezuela's suffering.
The creation of the "petro," a cryptocurrency introduced by the president in December to "liberate" Venezuela from dependence on the U.S. dollar, has not stemmed hyperinflation. At 2,616 percent and rising, inflation in Venezuela is now the highest in the world.
The worthless currency worsens ongoing food shortages. Last February it was reported that Venezuelans had lost, on average, 19 pounds since the crisis began in 2015.
Poverty is a stunning 82 percent. To be sure, people with connections can still spend millions of bolivares on dinner in five-star restaurants in the Las Mercedes neighborhood. But university professors like myself can no longer even dream of meals out in a Caracas of expensive cars, well-lit streets and teeming nightclubs.
Still, urban professionals are better off than many. By late 2017, the first Venezuelan children had begun to die of malnutrition.
When institutions deteriorate
Despite this humanitarian crisis, Maduro retains a near-total grip on power. That's because Venezuela is no longer a democracy.
The president's Socialist Party holds complete control over electoral institutions. Late last year, they used it to sweep two key elections late last year, putting regime-friendly mayors and governors into office nationwide. These wins were essentially rigged, but they still crushed the once-powerful opposition and emboldened President Maduro to seek a second term.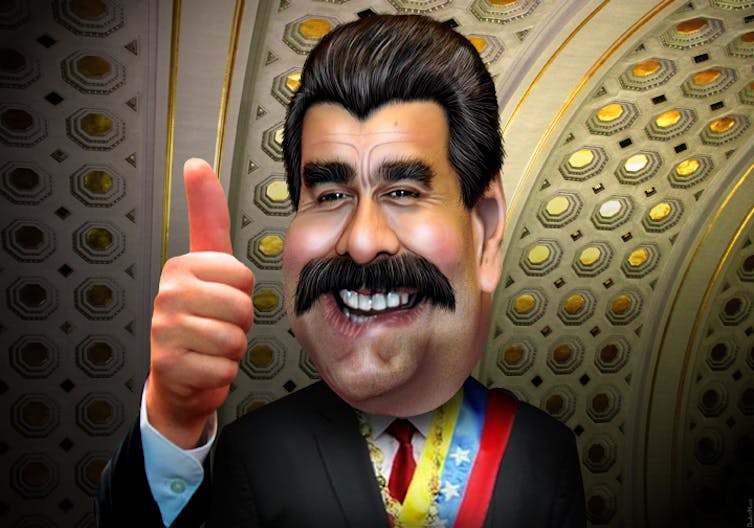 Meanwhile, the government has also persecuted and prosecuted the opposition. In April 2017, the longtime resistance leader Henrique Capriles was banned for life from politics, though he says he'd still try to run against Maduro if his party asked him to.
More recently, Julio Borges, former National Assembly president, was accused of "conspiracy against the homeland." He will likely stand trial within the next few months.
And Leopoldo López, once a star of the Venezuelan resistance, is now under house arrest.
The National Assembly, Venezuela's opposition-led parliament, was also dismantled last year, its duties usurped by a new legislative body, the so-called Constituent Assembly, created by Maduro and stacked with his supporters.
There have also been subtler attacks. Regime-friendly newspapers question Capriles' sexual preference, damaging his reputation in this Catholic country. Officials dismiss Ramos Allup, former president of the National Assembly and head of the opposition Democratic Action Party, as a "crazy old man."
With its strongest leaders discredited, the Venezuelan resistance has now been all but destroyed. Gone are the days when Venezuelans marched in the streets daily to call for President Maduro's overthrow. Most people are now too hungry, or too disheartened, to protest.
They're also just generally afraid to go out into the streets. Venezuela's murder rate is perhaps the highest in Latin America, though without government data it's hard to know for sure. The government has tacitly embraced the violence: fear as social control.
Fight or flight
This untenable situation has driven tens of thousands of Venezuelans out of the country in recent years. Last October, I made the difficult decision to join them, leaving my ailing country.
I confess that this self-imposed exile is driven in part by fear. From hunger and scarcity to rampant violence and the constant military presence, Venezuela is basically a war zone right now.
More than danger, though, I fear imprisonment. Until my departure for Germany, I was director of the School of Social Communication at the Central University of Venezuela, in Caracas. The school has frequently offended the Maduro regime by defending the press against government attacks – as have I, in loudly defending freedom of expression.
Seemingly in response, the university's funding was cut. The president even publicly accused Provost Cecilia Garcia Arocha of lying, meddling in politics and "using [her position] to harm students."
Hundreds of dissidents have been jailed for criticizing the regime. In early January, two protesters who shouted "Damn Maduro!" were arrested for "instigating hatred," according to new "anti-hate" legislation passed by the regime-appointed National Constituent Assembly. They face a sentence of up to 20 years.
As a citizen I cannot stay silent about this dictatorship. So I left, and I took my 10-year-old son with me. Maybe we'll go back in March as planned, but I doubt it.
Once a place for immigrants, Venezuela has become a place for no one.
The future is now
According to Omar Barboza, the recently inaugurated head of Venezuela's opposition-dominated National Assembly, the legislature's top priority this year should be ensuring that this year's presidential election is free and fair.
But defeating Maduro at the ballot box may be impossible at this point. A single-party monopoly on power, lack of competitive opposition and debilitated political institutions are symptoms of a dangerous illness in a democracy.
Some opposition members are now calling for a military coup, saying it's the only way out.
I don't believe that's a viable option, either. Venezuela's armed forces have been bought, their generals offered lucrative contracts in mining and oil exploration. Despite some signs of unease last year when soldiers were deployed daily to beat down protesters, there is every indication that the military brass remains squarely behind Maduro.

Maduro, I fear, is not going anywhere. 2018 will go down in history as the year Venezuela became a totalitarian regime.
Miguel Angel Latouche, Associate professor, Universidad Central de Venezuela