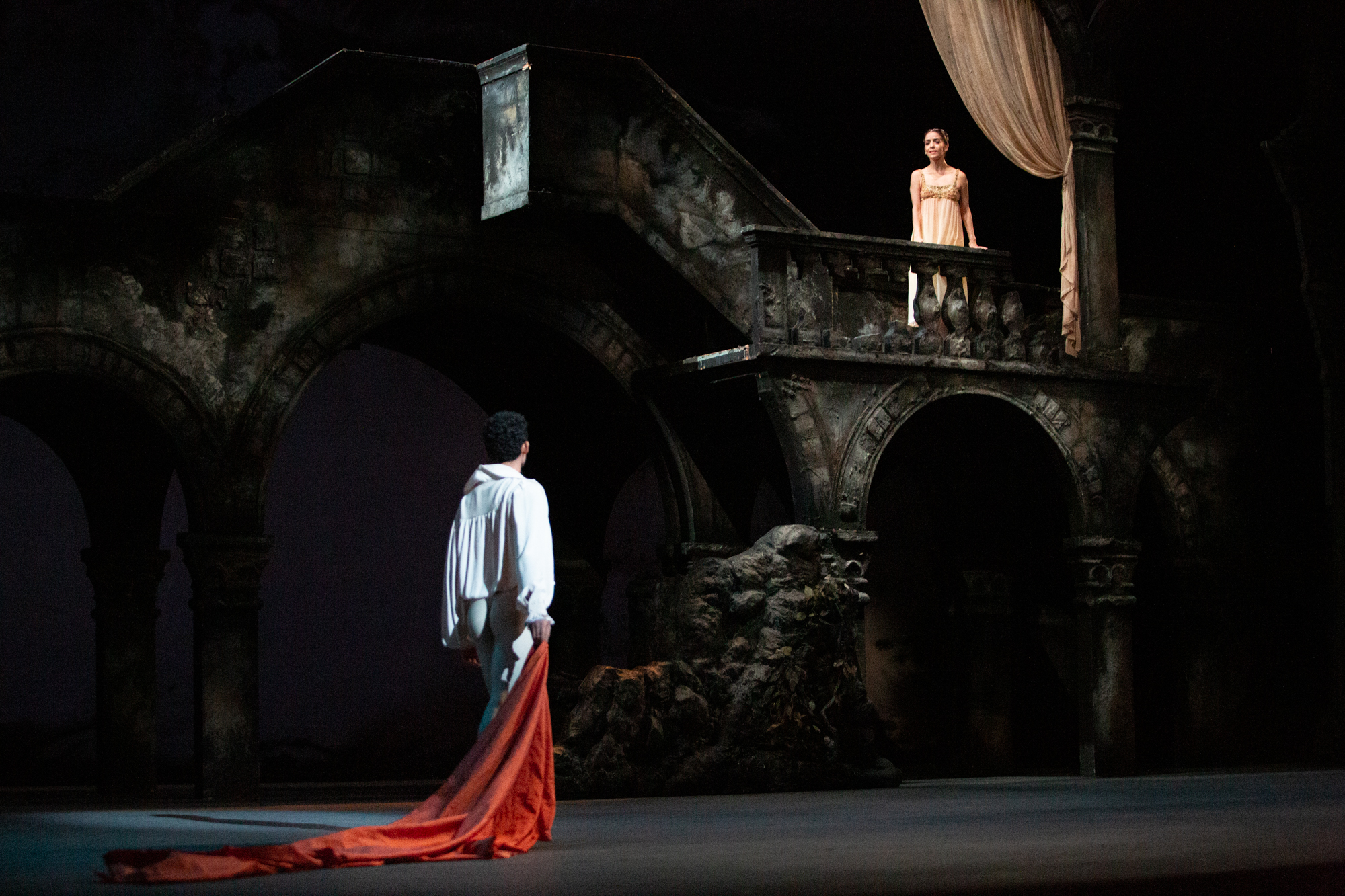 Few stories are as well-known as the classic Romeo and Juliet, and unless you are the most jaded individual, it touches you in ways familiar and new, if you give it a chance. The play, film versions, the orchestral music score by Prokofiev, the opera, even the original poem; all have their special charms. Add to that the ballet rendition presented by the Miami City Ballet (MCB), with choreography by John Cranko, for yet another moving take on the legendary tragedy.
The Miami City Ballet is presenting Romeo and Juliet from October 21st through November 13th, and it would be a wonderful experience for ballet fans to come back next April to see the Robbins and Bernstein West Side Story Suite, to compare these tragic (and thematically related) youthful dances.
Romeo and Juliet as danced by the Miami City Ballet has its familiar features, such as the lavish ball and the acrobatic sword work and fighting. But it also hones in on the deeper emotional factors of the love scenes and the quieter relationships forged between the main characters, newly in love, as well as the bonds between members of their households and friends. Remember, this story really is about teen love and passion, and the intensity is portrayed vividly in the dances.
The casting of the beloved romantic pairs is intriguing because there are three different sets of dancers for the various performances. Two of the pairs are of corps members, and one pair is of veteran principals (Katia Carranza and Renan Cerdeiro). In fact, one of the pairs brings together two dancers who are new to this company, Isadora Valero and Brooks Landegger. (The other duo is Nina Fernandes and Cameron Catazaro.)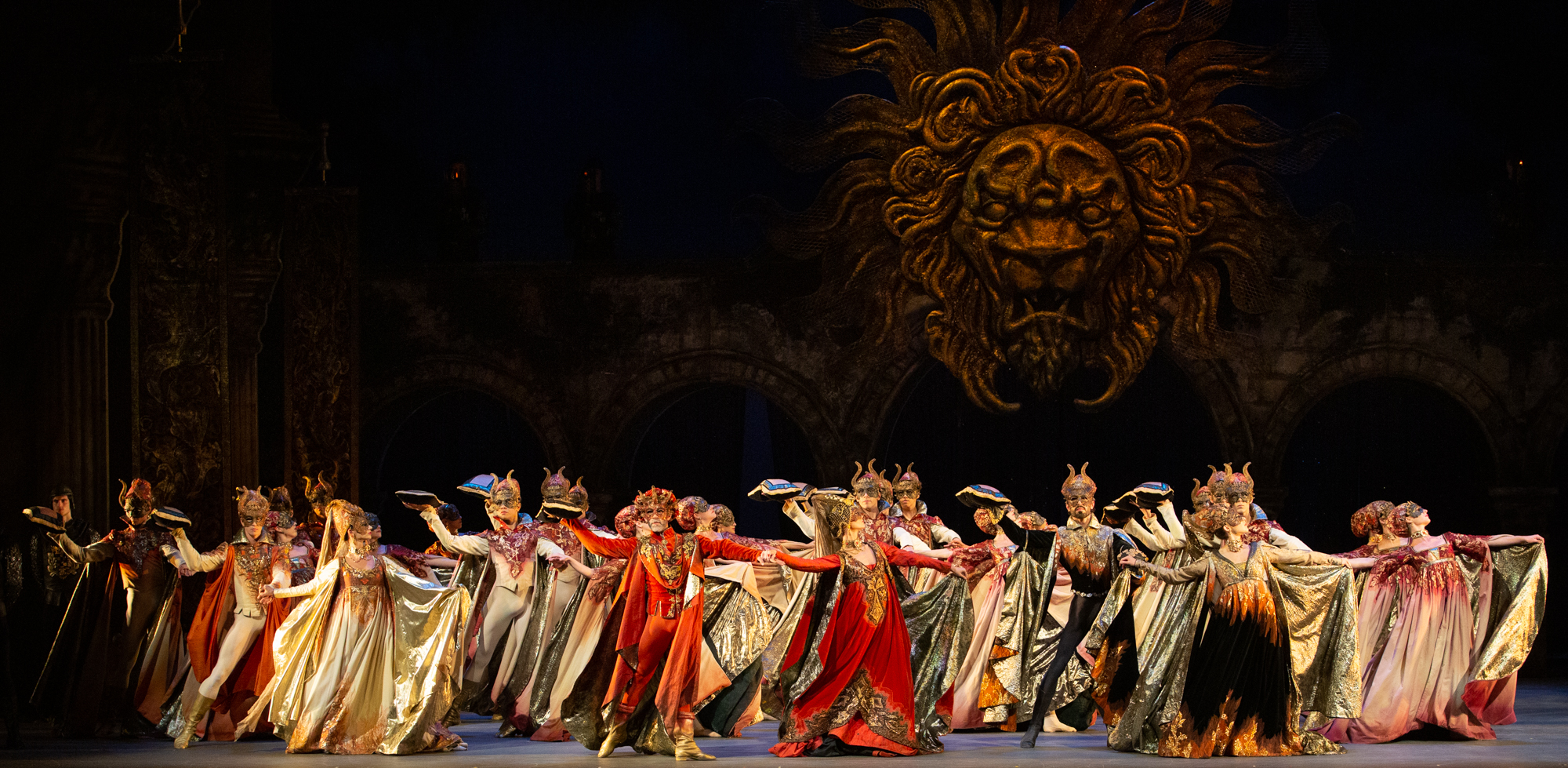 How will each pair bring their own slightly different shadings to their legendary roles? It is a fascinating thing to see how veteran dancers have their own sureness while newcomers can embrace the roles in their own manners. MCB is well regarded and their casting choices will bring nuances to each performance.
An interesting factor for newcomer Brooks Landegger is his background in musical theater; he toured as the lead in the celebrated musical Billy Elliot for over a year when he was younger; And Andrei Chagas, a corps member who is dancing the role of Mercutio, has had stints dancing on Broadway and in the recent Steven Spielberg movie version of West Side Story.
As a longtime fan of the New York City Ballet company, I am pleased to see that this work is being performed under the tutelage of artistic director Lourdes Lopez, who was spectacular with the NYCB (she danced with that company from the 1970s through the 1990s).
Audiences first in Miami, then Fort Lauderdale, and finally in West Palm Beach will be thrilled to see the MCB's Romeo and Juliet. Before (or after) watching this ballet performance, catch the 1968 version of the film, directed by Franco Zeffirelli, or the 1996 version directed by Baz Luhrmann. Enjoy the dance!
– Ellen Levitt
Broward Center, Ft. Lauderdale
Sat, Nov 5 at 7:30pm: Brooks Landegger and Isadora Valero (Romeo and Juliet)
Sun, Nov 6 at 2pm: TBC
Kravis Center, West Palm Beach
Sat, Nov 12 at 2pm: Principals Katia Carranza and Renan Cerdeiro (Romeo and Juliet)
Sat, Nov 12 at 7:30pm: Brooks Landegger and Isadora Valero (Romeo and Juliet)
Sun, Nov 13 at 1pm: Cameron Catazaro and Nina Fernandes (Romeo and Juliet)