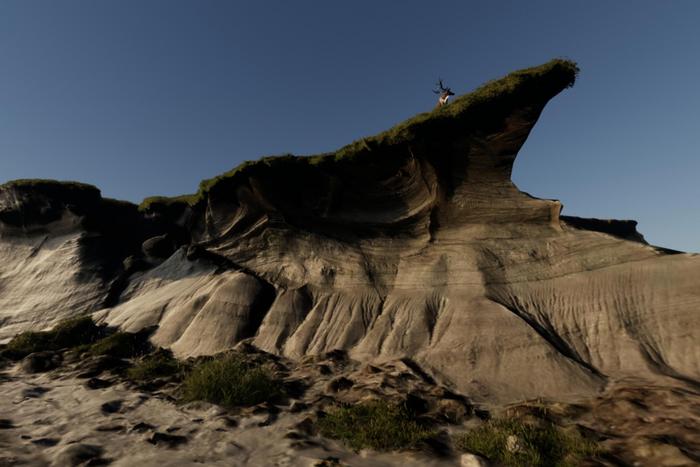 An innovative virtual reality project created by National Geographic Explorers in collaboration with local communities was recognized with the "Best in Category: Visualize" during the XR Prize Challenge: Fight Climate Change earlier this month. The project, "Qikiqtaruk: Arctic at Risk" was selected for the award from across 150 submissions at the Augmented World Expo (AWE) in Santa Clara, California on June 1, 2023.
"Qikiqtaruk: Arctic at Risk" brought together researchers, park rangers, educators and immersive content creators to create a virtual journey to Qikiqtaruk, an island in the Canadian Arctic at the forefront of climate change. National Geographic Explorers Jeff Kerby, Isla Myers-Smith and Martin Edström teamed up with senior park ranger Richard Gordon and Aurora Research Institute outreach coordinator Annika Trimble from Inuvik in Arctic Canada to share Inuvialuit and scientific perspectives about Arctic climate change.
"One of the biggest challenges that we as scientists face is communicating our findings in such a way that people can understand, feel and remember what they've learned," said Myers-Smith, a scientist at the University of Edinburgh and University of British Columbia who has been studying climate change impacts for over a decade on Qikiqtaruk (Inuvialuktun for "the island"), also called Herschel Island, and around the Arctic.
The Arctic is warming four times faster than the rest of the planet with widespread impacts that are altering the global climate, according to the 2022 IPCC report on which Myers-Smith was a co-author. Sea ice is melting, vegetation is changing and permafrost is thawing all making transport more difficult for local people and threatening heritage sites along the coast. The thawing of frozen northern soils could more than double the concentration of greenhouse gases in the atmosphere. However, the causes and consequences of climate change are difficult to perceive because they often occur in places that are difficult to access and happen over time.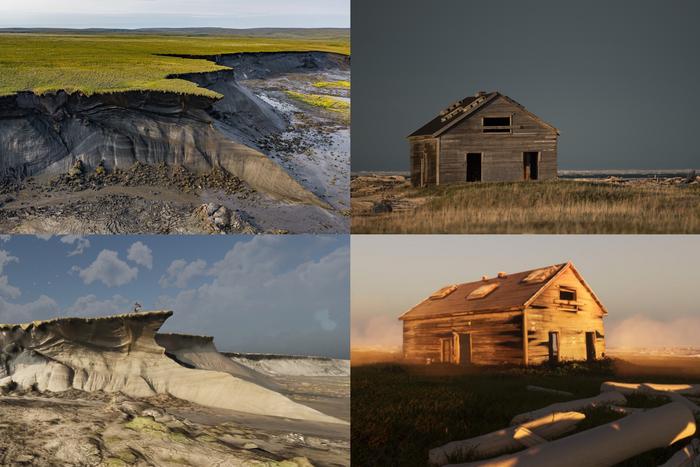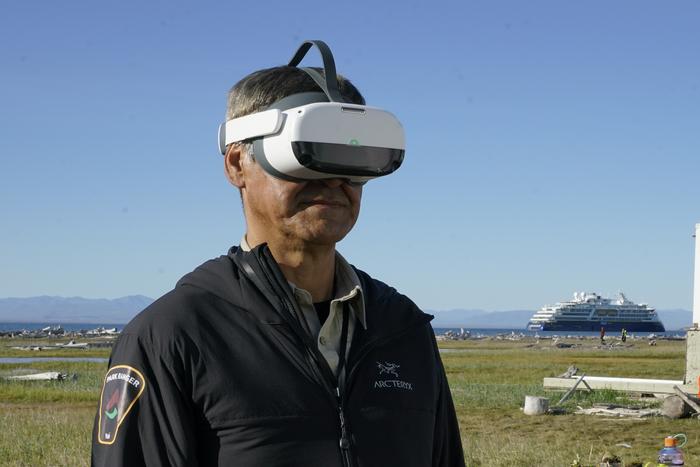 "Climate change threatens the way of life for Northern communities by impacting travel across sea ice, the stability of landscapes and the harvesting of wildlife. But for people unfamiliar with the Arctic, the nature of these impacts can be hard to grasp. That's where immersive technology can help," said Kerby, a researcher and science photographer at Aarhus University, Denmark. "People who see, hear and feel the impacts of climate change first-hand are more likely to act."
This interactive virtual reality project transports users to Qikiqtaruk – Herschel Island – at the very heart of Arctic climate change impacts. Users can experience the thawing of frozen ground, encroachment of shrubs and flooding of a historic settlement by travelling through time to perceive the rates and magnitudes of change and imagine what the future might hold.
The immersive environment is built with field-collected drone imagery – real scientific data – and authentic field-collected soundscapes from these Arctic ecosystems. The story of the site is informed by scientific data and local perspectives and told through first-hand accounts from Gordon and Myers-Smith.
"Our Web XR experience is designed for easy accessibility, and scales from low to high end. It plays on any browser enabled VR-headset, but also on a regular computer or mobile device from anywhere in the world including up in Arctic communities", said Edström, immersive storyteller and the co-founder of Ivar Studios, an XR production company working at the forefront of immersive storytelling.
This National Geographic Society-funded project grew out of a Meridian grant awarded to the three Explorers, a program inspiring collaboration and connection across disciplines to maximize and accelerate impact through innovative, interdisciplinary projects and solutions. The project was funded by National Geographic Society, Meridian Tree House, and with additional data contributions from the Digital Heritage Lab at the University of Calgary, and Tourism and Culture, Government of Yukon.