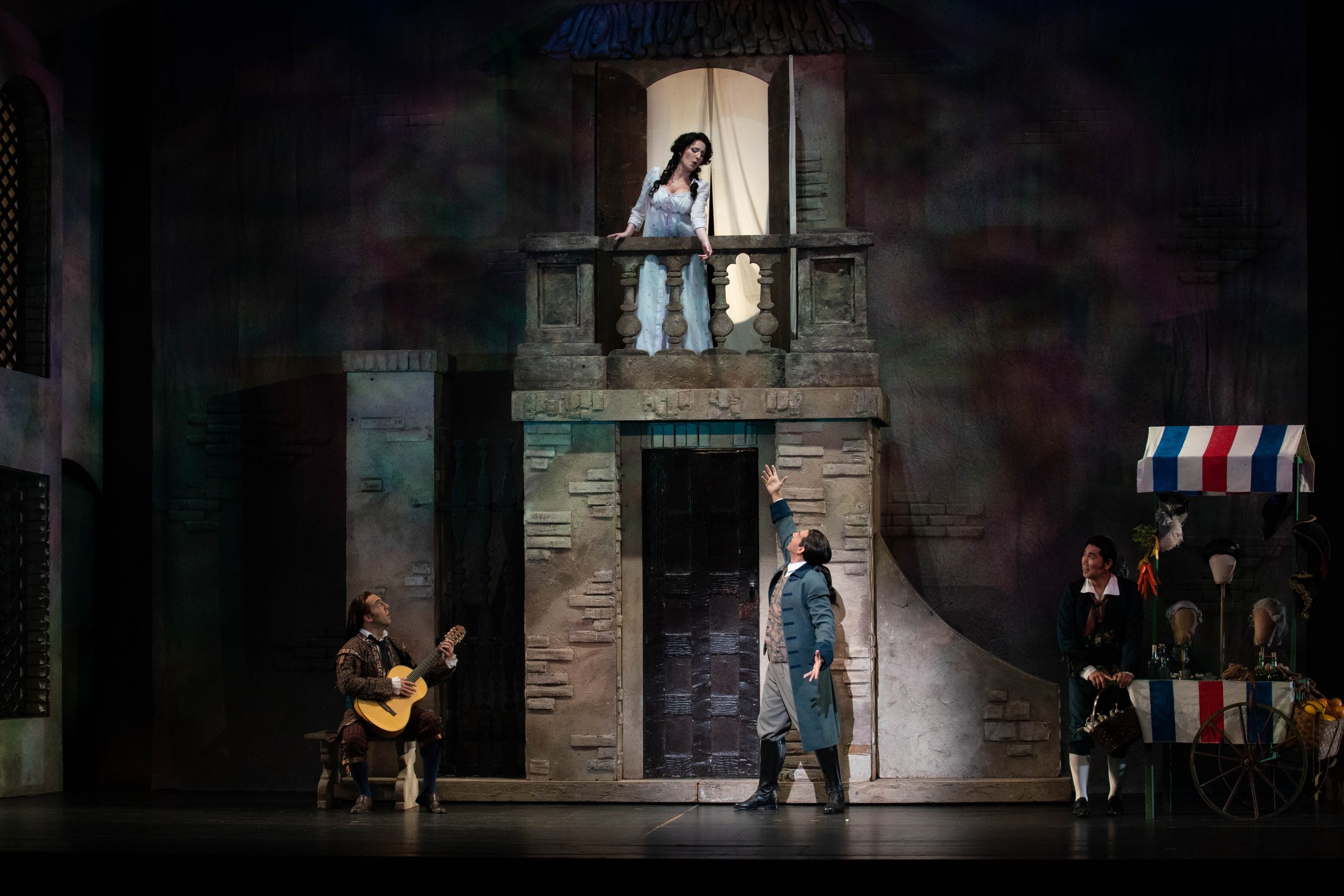 It's hard to resist the cheery, familiar music and vocals of The Barber of Seville. One of the most beloved operas and certainly among the most familiar, Barber is a perennial crowd pleaser; but any worthy company that stages it knows not to be lazy about the production. Barber calls for quality performance, enjoyable, and expressive. As a prime example of "opera buffa," there must be a light and humorous touch during most of the performance. 
Some companies mount Barber productions in traditional costumes and sets, while others go for more contemporary looks, such as the acclaimed 2016 production by the Irish National Opera. The Florida Grand Opera (FGO) is showcasing Barber to wrap up its 2023 spring season. 
The FGO last mounted a production of Barber in 2015 and has returned with an energetic take on this classic. The cast includes two performers who are making their FGO debuts; Young-Kwang Yoo as Figaro, and Ian Campbell as Ambrogio. Rounding out the main voices are Stephanie Doche as Rosina, Michele Angelini as Count Almaviva, Kristopher Irmiter as Doctor Bartolo, Rafael Porto as Don Basilio, and Susan Neves as Berta.
Perhaps you first found out about this latest staging from the cheeky "Matt in a Minute" video that promotes the FGO Barber. It includes a snippet of none other than Bugs Bunny and Elmer Fudd because, if you're like most Americans, you first encountered The Barber of Seville in the Warner Brothers cartoon "Rabbit of Seville" from 1950 directed by Chuck Jones.
(And Matt is none other than Matt Cooksey, director of this Barber production. This is his FGO debut, in fact.)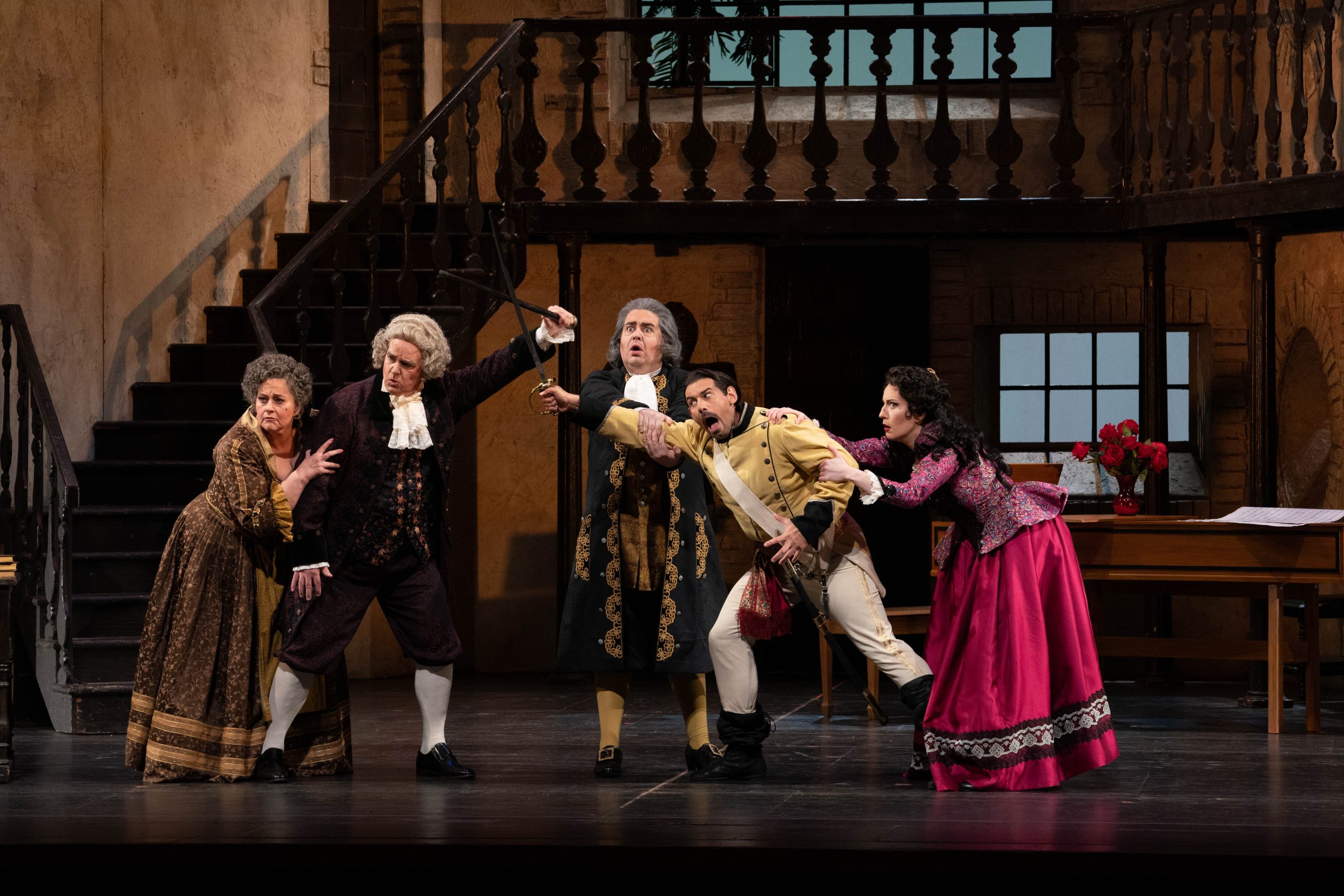 This Barber makes the cut, so to say. Especially charming are Yoo as Figaro (who also sang this role with the Cleveland Opera Theater) and Doche as Rosina. Both were able to bring much life and spirit to their roles. The costumes and sets are somewhat "traditional" in style, which makes this one of the less gimmicky renditions of Barber in recent years. This is a fine way for Florida's premier opera company to cap its spring season. 
The story of Barber is at times a bit convoluted, but the madcap quality of the disguises, romancing, intermediaries and misunderstandings make for a delightful romp; and the flow of the Italian lyrics is a treat. 
My friend Joanna is a seasoned opera fan who particularly likes Barber, and while she thinks back fondly to a Barber production at the Metropolitan Opera in 2007, she is looking forward to seeing this Florida Grand Opera staging. I think you will as well. In a world of constant sorrow, we need operas such as this FGO Barber that will boost your spirits with classic sounds and good cheer.
– SP
Sung in Italian with English and Spanish projected translations.
MIAMI
Adrienne Arsht Center for the Performing Arts
of Miami-Dade County / Ziff Ballet Opera House
Apr 29, 2023, at 7:00pm
Apr 30, 2023, at 2:00pm
May 2, 2023, at 8:00pm
FORT LAUDERDALE
Broward Center for the Performing Arts / Au-Rene Theater
May 18 and 20, 2023, at 7:30pm